PCWorld scanned the entire universe of technology this year--HDTVs, phones, tablets, PCs, e-book readers, storage, software, services, apps, digital cameras, camcorders, printers, and more--and picked the 100 best. Here's how we ranked them.
Best Tech Products 2010: Full List, 1-100 - PCWorld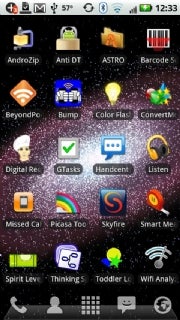 Google Android 2.2
Smartphone operating system; included with phone
Mobility led the tech industry in innovation in 2010, and amid a flourishing array of great mobile products, we found one consistent standout this year: Google Android. Expected to eclipse Apple's iOS in market share by year's end, Android brings powerful apps, a slick interface, and extreme customizability to a host of phones and tablets available across a multitude of carriers. As a result, Android provides selection--the one thing that the iPhone platform can't promise. Add to that mix a flexible browser with Flash 10.1 support, OS-wide voice control and dictation features, and a rapidly expanding app ecosystem, and
Android 2.2 (aka "Froyo")
is the OS to beat in the burgeoning mobile age.
(#1 in the PCWorld 100)